Proquip Solutions stocks a large range of used Packaging Equipment to suit a variety of applications. These can range from stand alone units, or fully automatic packaging machines.
Some of the Packaging Machines that we typically have in stock are:
Filling Machines
Capping Machines
Bottling Equipment
Flexible Packaging Equipment
Vacuum Sealing Equipment
Flow Wrappers
Inkjet Coders
Conveyors and Turntables
Case Packers
Palletizers
Packaging Machine Solutions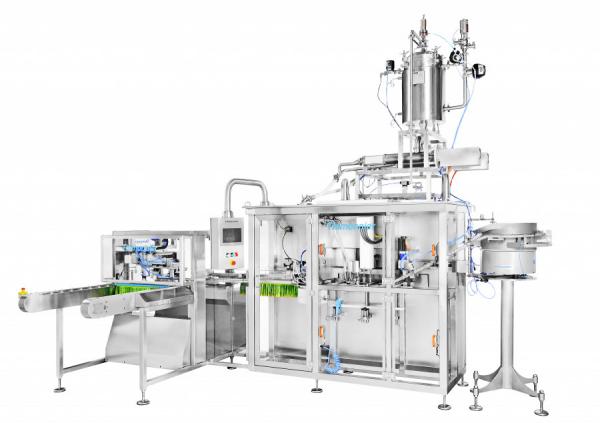 Filling Equipment
Our Filling Equipment does not just comprise of Liquid Filling Machines. We also stock Powder Filling Machines, and Flexible Packaging Machines. We understand there are many different packaging formats that need to be filled such as pouches, containers, bags, cups and pots. When considering the purchase of a used Filling Machine, our experts can discuss with you the Filling Machine capabilities, and types of packaging that it was designed for originally.
Capping Machines
Proquip stocks several types of capping equipment including automatic rotary capping machines, ROPP cappers, Lidding machines, and cap tighteners.
End of Line Packaging Machines
After the product has been packed into a form of packaging, the next stage is to pack the sealed product ready for shipping. Proquip supplies case erectors, case packers, case sealers, and palletizers, as well as accumulation conveyors and tables.