The Power of Simplicity!
Established almost 200 years ago in 1830, Thimonnier is a family run, world-leading manufacturer of Liquid Fillers for Flexible Pouch, rigid shell, premade DOYPACK®, and spouted stand up pouches. A robust and loyal team of effective, complementary and able employees has ensued the success of Thimonnier fillers. Employing more than 80 people, the strength and nourishment of the team lays within its diversity and numerous synergies. Ultimately creating a team which is Multidisciplinary, Multicultural and trans-generational.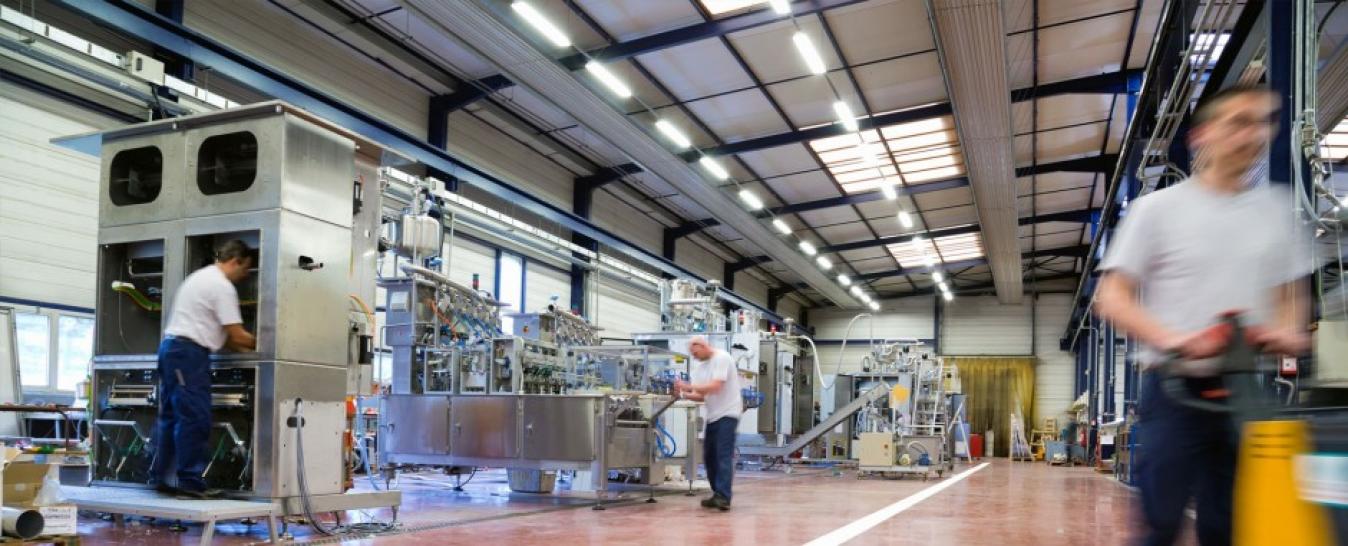 The company
Located in France in the region of Rhônes-Alpes, Thimonnier designs and manufactures flexible packaging machines for liquid, paste and viscous products in pillow pouch, premade DOYPACK®, inverted pouch, spouted stand up pouch for fresh and dairy products (yoghurt, milk, cheese etc), fruit juices, purees, bleach berlingot, medical pouches etc...
Having a wealth of experience and technical knowledge on sealing technologies such as:
Impulse

Thermal

High Frequency

Ultrasonic Welding
Allows Thimonnier to provide the best solution for all of your packaging requirements.
A design and Engineering department consisting of 15 engineers, is also able to offer you custom-made solutions fully adapted to your own specifications.
A multilingual and versatile team of 10 engineers in the customer service department also provides high quality, effective and responsive services worldwide.
A site covering 25,000 m² with production facilities covering more than 9,000 m

², ensures your order is handled rapidly and efficiently from conception to delivery.
Research and Development
An integrated R & D Department:
Design of the machine in 3D for improved conformity with the highest hygiene requirements [EHEDG, FDA, CSA ...]

Bespoke machine design for each customer application
Innovation
State of the art technology:
Ultrasonic, Impulse, Thermal and high frequency sealing

Filling [specific design for each product]

Development of ultra-clean and aseptic equipment
Kn

ow How
Offering individual solutions for

unique projects
Proquip Solutions works hand in hand with Thimonnier to assist you in each step of your project.
Offering customized services that are tailored to your products and site, will assure you of full control of your business objectives.
International
Every day millions of stand-up pouches are filled by Thimonnier liquid fillers worldwide. This is due to the dedicated multicultural team who pay special attention to their design and manufacture. Over 3,000 fillers are currently in operation worldwide, producing 20 billion pouches per year. Having representation all over the world and in particular across New Zealand and Australia via Proquip Solutions, Thimonnier generates more than 85% of its turnover from export sales.