www.gkspackaging.com
GKS Packaging focuses on simplicity through careful consideration of today's packaging challenges. Inventive simplicity solves these challenges in the easiest way: By delivering cost-effective, ultra-reliable, modular vertical form fill seal machines, designed to meet your requirements. After all, who wants a vertical form fill seal machine that is more complicated than it needs to be?
Over the years Proquip Solutions has represented GKS across New Zealand and Australia, installing a number of hygienic and integrated solutions for various types of food and non-food packaging. By keeping things simple GKS can provide the ideal solution which maximizes output, minimizes throughput time, and handles products to be packaged with the utmost care.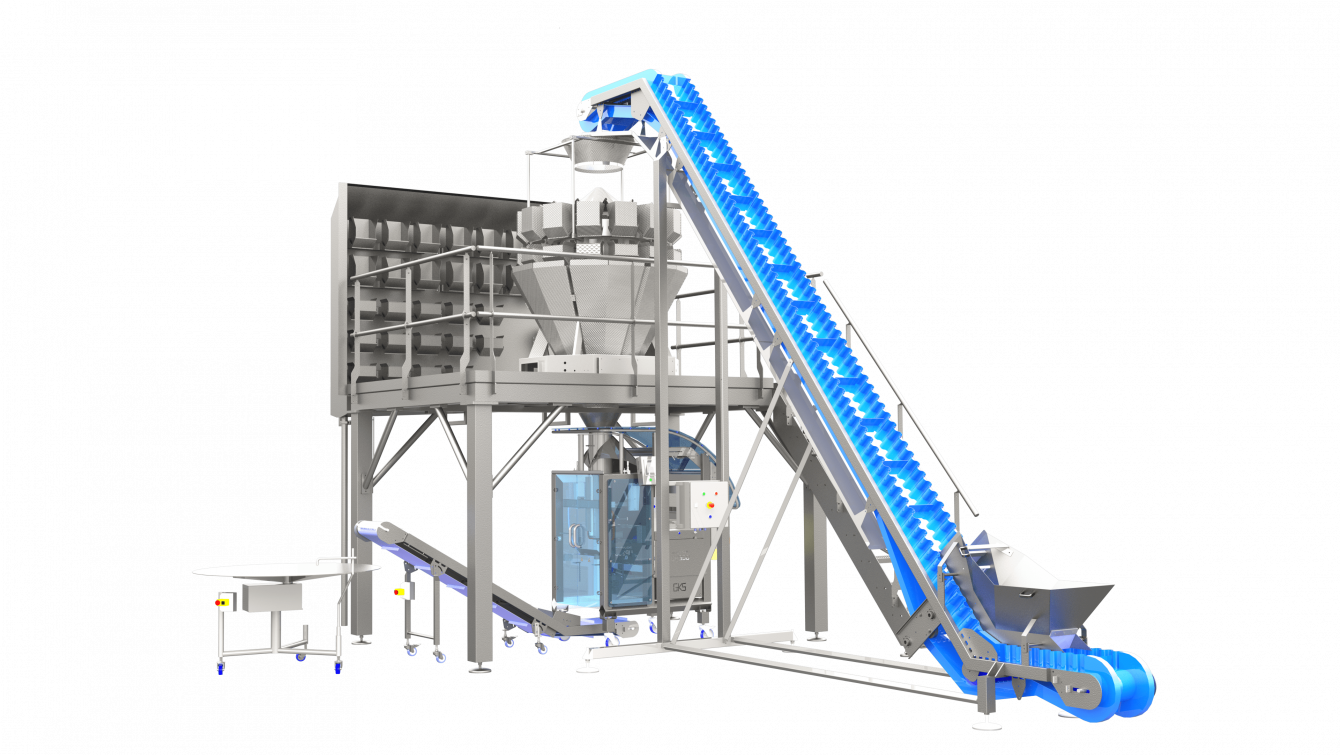 Vertical Form Fill Seal Machines for Paper
GKS have revolutionized their range of vertical form fill seal machines by enabling them to produce 100% biodegradable and compostable paper mono bags. The LEAF has been specifically developed by GKS to meet the requirements of the market for sustainable packaging. Not only can the machine produce sustainable bags from rolls, it is also constructed from stainless steel and other recyclable materials such as OCEAN PLASTIC, therefore helping to reduce plastic waste.
For a complete range of GKS Packaging products, please click on the link below:
For further information on the LEAF vertical form fill seal machine, please follow this link GKS LEAF DESIGNED FOR PAPER

Built around you
Every GKS vertical form fill seal machine has been designed in modular sections to provide flexibility across a range of requirements. It allows GKS to build a solution that not only perfectly meets your current requirements, but can also evolve and extend with your changing needs.
The ultimate in modular flexibility, efficiency and ease of use
The GKS vertical form fill seal (VFFS) machines range from customized individual solutions to being integrated into complete packaging lines. With its very own in-house design department and workshop, GKS ensures components and systems meet your requirements therefore providing quality customer-specific-solutions without introducing unnecessary cost through additional supply chain and complexity.
Considering the majority of real-life industrial environments, GKS have designed their range of machines in stainless steel and ensured they match a small footprint with minimal height as well as being easy to clean and hygienic. Simplicity extends to each vertical form fill seal machine having the ability to be manually filled as a stand alone piece of equipment, or integrated with a wide range of weighing and dosing systems.
Have a requirement for a new machine or need to add capacity to an existing packaging line?