Our Team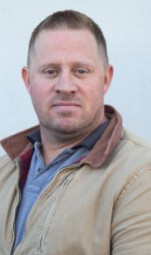 Deane is responsible for the organisation's operations, which include business growth and sales strategy. His primary focus has been on an ongoing strategy design and implementation process that helps organisations get competitive advantages, strong customer connections, and high-performing sales and service groups.
A fun fact about Deane is that he fears heights; he commented, "I am super afraid of heights, yet this role has made me climb to the top of some fairly tall structures."
We can see Deane frequently walking into the rooms with great ideas, making business excursions, taking care of business, and proactively approaching others with help. He believes in developing leadership by focusing on individuals and their potential.
When it comes to team building, he added, "Working in an environment where all team members are focused, driven, and committed to achieving a common goal is what I love the most."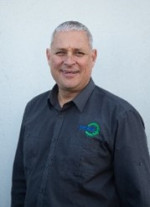 Meet Gary Oliver, our Sales Manager with over 15 years of expertise and a solid technical background. He is a toolmaker by trade and did CNC Lathe and Mill programming. He began as an internal salesperson at a Seal Manufacturing firm and worked his way up to external sales. He has been with Proquip Solutions Ltd for the past five years.
Gary has extensive technical expertise in the B2B market and defines the sales team's objectives. He offers inspiration, support, and guidance to guarantee that the team surpasses daily targets and exceeds the potential for revenue in all markets.
Fun facts about Gary: He loves cooking different cuisines and has an extensive vinyl collection. When there's a team lunch at the office, he loves making barbecue for everyone, and in the middle of that, we may find him on the phone with customers, closing deals!
The position has required him to travel frequently overseas; Gary is constantly looking for a new challenge to push himself and the entire team. When asked what he loves about his job, he stated, "I love being able to engage with different people across a diverse range of industries on various levels, from workers on the floor to managers/directors of the organisation,"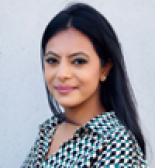 Jyonica started her journey with Proquip Solutions Ltd in 2022 as the new marketing coordinator with a vast marketing and content background. She supports the execution of marketing programs, specialising in content upload, website handling, social management, and performance reporting. She also contributes to creating marketing strategies and assists the rest of the team with all marketing-related tasks and responsibilities.
She commented, "My position at Proquip enables me to assist the team with various tasks, including designing, scheduling, creating, marketing initiatives, and content creation. I enjoy being able to assist the team when necessary, and I enjoy doing something different every day!"
Fun facts about Jyonica: When not in the office, she can mainly be found at the gym, in bachata/salsa dance classes, or sometimes performing in local theatre shows. She also loves travelling, exploring new beaches, soaking up the sun with her friends, or writing short non-fiction stories. "It's all about balance," she says.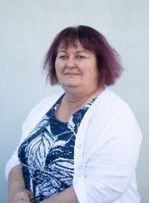 Jo does everything from billing and human resources to customer service, logistics, and sales support. She is in charge of accounts payable and receivable functions as well. Having grown up in the South Island, she has extensive local knowledge and is always available for chat.
She has been with Proquip Solutions Ltd for the last six years and is often the initial point of contact for everyone. Delivering integrity, honesty, competence, a keen eye for detail, and complete devotion. When asked what she enjoys most about her job, Jo responded, "I enjoy working with numbers and assisting others."
Fun facts about Jo, she enjoys spending time with her cat and keeping herself occupied with knitting outside in the sun on weekends. She got a great sense of humour, is friendly, and is incredibly productive.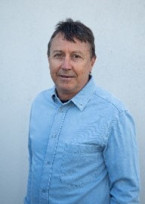 Paul began his journey with Proquip Solutions Ltd in 2017. He oversees our technical department and has played a crucial role in delivering equipment for major projects. Paul constantly rolls up his sleeves and gets the work done! He likes interacting with customers and does so with enthusiasm, professionalism, and a deep understanding of tools and technical knowledge.
Fun facts about Paul: he likes playing soccer and enjoys fishing. Paul can be found on his boat with his fishing gear on sunny days. In addition, he enjoys travelling for fishing tournaments.
When you choose Paul, you get reliability, flexibility, open communication, and a drive to achieve the best outcomes possible. His enthusiasm and willingness to work hard are considerable assets to Proquip Solutions Limited.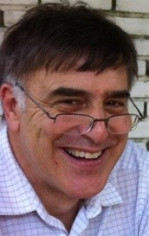 Mark gained a Bachelor of Science (Hons.) from the University of Canterbury in 1980 and a Postgraduate Diploma in Quality Assurance from Massey University in 1987. These qualifications allowed Mark to work as a quality manager/officer for several companies, such as Ruakara Research, Gallagher Group and Fonterra, before establishing Thermaflo in 1992.
As a director of Proquip Solutions Ltd, Mark is involved in the development of new process plants for clients in the dairy and food sectors, focusing on the Asian and other international markets.
Fun Facts about Mark: He enjoyed playing rugby until it was killed by COVID, and once a year, he can be found in the hills on a motorbike.