NEW MACHINES by Velteko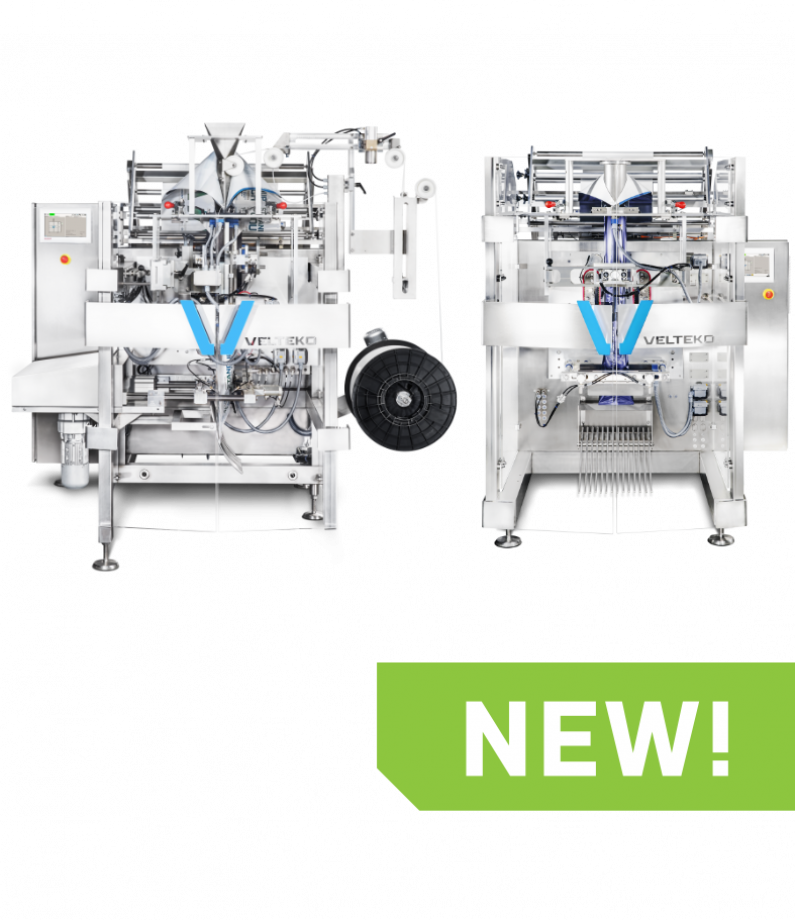 Velteko has launched two new specialized vertical form fill seal machines; DOYPACK PACKAGING MACHINE-360 and PRIME-360. 
DOYPACK-360
If you are looking for a packaging machine especially for packaging into attractive DOYPACK bags, then pay attention to this series. Velteko designed this machine, proven components and technologies, and thanks to its specialization in the packaging of doypack and 3S bags, we managed to achieve an excellent price/performance ratio.
PRIME-360
Series of vertical packaging machines PRIME-360 designed especially for those who need to pack mainly into basic bag types and have a limited budget, but at the same time looking for a machine from a proven manufacturer constructed of high-quality components and with long service life.
NEW MACHINES, NEW NAMES
With the new machines in Velteko's portfolio, the number of production series has increased. For your better orientation, Velteko has introduced a new designation of these series and machines. For a limited period, we will use the dual designation - the new designation (original designation).