INTRODUCING: THE NEW LEAF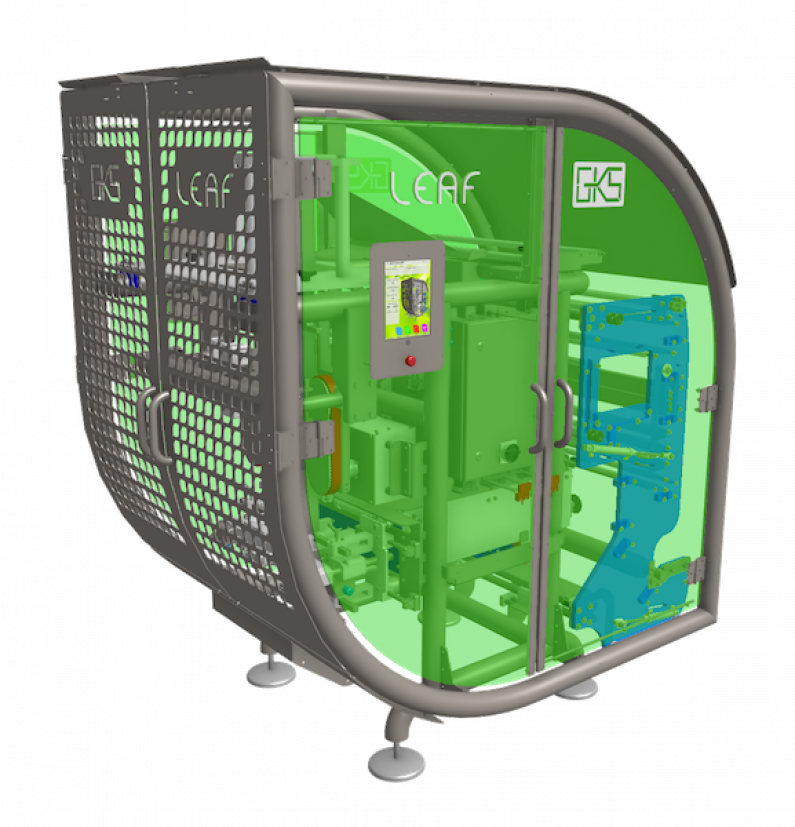 Vertical Form Fill and Seal Machine for Paper by GKS Packaging
100% Biodegradable
• Produces paper bags out of 100% recyclable and compostable paper mono material
• Revolutionary design
• Stainless Steel and other recyclable materials
• Partly built out of recycled OCEAN PLASTIC, thus helping to reduce plastic waste
• Open construction for optimised accessibility
• Easy to clean and maintain
The perfect seal and bag, with a relative thick paper, is assured by a special designed former set in combination with extreme high sealing force.
LEAF is also the first VFFS - machine that has iPad interfaces on both sides of the machine, providing easy access and worldwide availability against low costs. LEAF has an open modular design with most common and desired options already standard on the machine.
For example: carrying holes, block bottom, inserting mesh material, splice table for fast paper roll change and automatic paper tracking.
For more information, please contact us at:
sales@proquipx.com
www.proquipx.com
Unit 2, 114 Wiri Station Road
Manukau, Auckland 2104
Tel: +64 9 263 0578